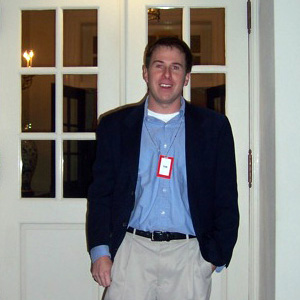 Dr. Phillip W. Magness is a historian based in the Washington, D.C. region. He specializes in the mid and late 19th century United States, with a dual emphasis upon slavery & abolitionism and the history of capitalism. His writings on these subjects have appeared in multiple scholarly and popular venues, including the Journal of the Early Republic, the Journal of the Abraham Lincoln Association, Slavery & Abolition, Constitutional Political Economy, Britannica.com, the History News Network, and the New York Times.
Magness holds a B.A. in Political Science from the University of St. Thomas in Houston, Texas. He obtained his MPP and Ph.D. from George Mason University in Fairfax, Virginia, specializing in policy history.
He presently teaches at George Mason University.
Other works by Phil Magness:

Morrill and the Missing Industries: Strategic Lobbying Behavior and the Tariff, 1858-1861, Journal of the Early Republic, Summer 2009
Constitutional tariffs, incidental protection, and the Laffer relationship, Constitutional Political Economy, 2008
Benjamin Butler's Colonization Testimony Re-evaluated, Journal of the Abraham Lincoln Association, 2008
From Tariffs to the Income Tax: Trade Protection and Revenue in the United States Tax System Dissertation, now available on Kindle
Review: Lincoln on Race and Slavery, Register of the Kentucky Historical Society. Vol. 108, No. 4, Fall 2010
James Mitchell and the Mystery of the Emigration Office Papers, Journal of the Abraham Lincoln Association, Vol. 32, No. 2, Summer 2011
Multimedia
Podcast on the history of the Income Tax Amendment with Kosmosonline.org, April 15, 2011
The Career of Abolitionist John Willis Menard, C-Span American History Television, February 15, 2012